Cannes – Vieux Port & Port Canto
From 7 to 12 september 2021
Europe's top in-water boat show and the world's no.1 show for large sailing boats.
Europe's top in-water boat show and the world's no.1 show for large sailing boats.
THE WORLD'S MOST ECLECTIC TRADE SHOW
Every year in the two ports of Cannes, the Yachting Festival hosts an eclectic offer of boats from 3 to 43 meters, in-water and on the ground, with sails or with motors, monohull or multihull, hard or semi-rigid, including many prerelease previews.
It's the chance to meet the largest names in the yachting industry and discover their latest innovations in unrivaled visiting conditions.
IDEAL ENVIRONMENTS FOR DISCOVERING
Come and admire the most beautiful yachts and sailboats and take the helm of exceptional ships at the sea trials!
VIEUX PORT
Cannes' Vieux Port, one of the oldest harbours on the French Riviera, each year welcomes prestigious new motorized yatchs from 3 to 45 meters in-water, presented by the world's leading shipyards. Vieux Port is also the setting of the Luxury Gallery, an area dedicated to luxury and the art of living.
PORT CANTO
On the other side of the Croisette, the Port Canto is the setting of the https://www.cannesyachtingfestival.com/ which brings together sailboats, monohulls and multihulls from 10 meters. This area created in 2019 offers a visibility for the sailboats on-water and for the stands presented by the shipbuilders, equipment manufacturers and service providers. These new units are alongside the large second-hand yachts and nautical toys presented in the Brokerage Area.
WEITERE NEWS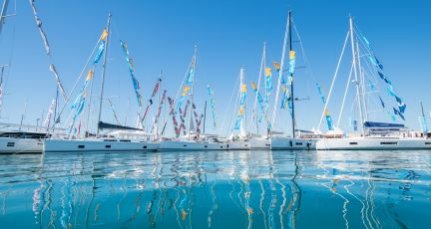 SAILING AREA IN PORT CANTO
The Sailing Area welcome sailing boats, monohulls and multihulls, excluding brokerage, to Port Canto.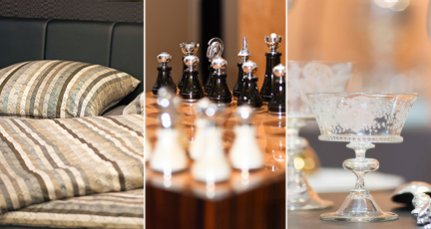 LUXURY GALLERY
This area located on the Vieux Port is dedicated to luxury houses, crafts and the art of living.
CONCOURS D'ELEGANCE
Don't miss the exceptional day boat parade by participating or attending the Concours d'Elégance on Saturday, September 11, 2021.
VIP PROGRAM
You can choose the VIP program that suits you to attend the Festival as a distinguished visitor.
https://ae.myluxepoint.com/wp-content/uploads/2021/07/cannesyachtingfestival-2021-2.jpg
1149
900
Nico Nico
https://www.myluxepoint.com/wp-content/uploads/2019/12/logo2v-300x88-2.png
Nico Nico
2021-08-07 07:11:58
2022-02-18 13:25:56
Cannes Yachting Festival 2021